The answer to customer needs is the Just in Sequence approach
Line type: Lean
Sector: Agri Food Packaging
Project Type: Construction of automatic machines

The customer is an important manufacturer of automatic lines and plants for food production and packaging.
The need was to build an extremely large plant in a tight time frame.
We proposed to the customer to approach the whole order in Just in Sequence optics.
The aim was to be able to perfectly plan all the activities of the line: design, construction, assembly and testing.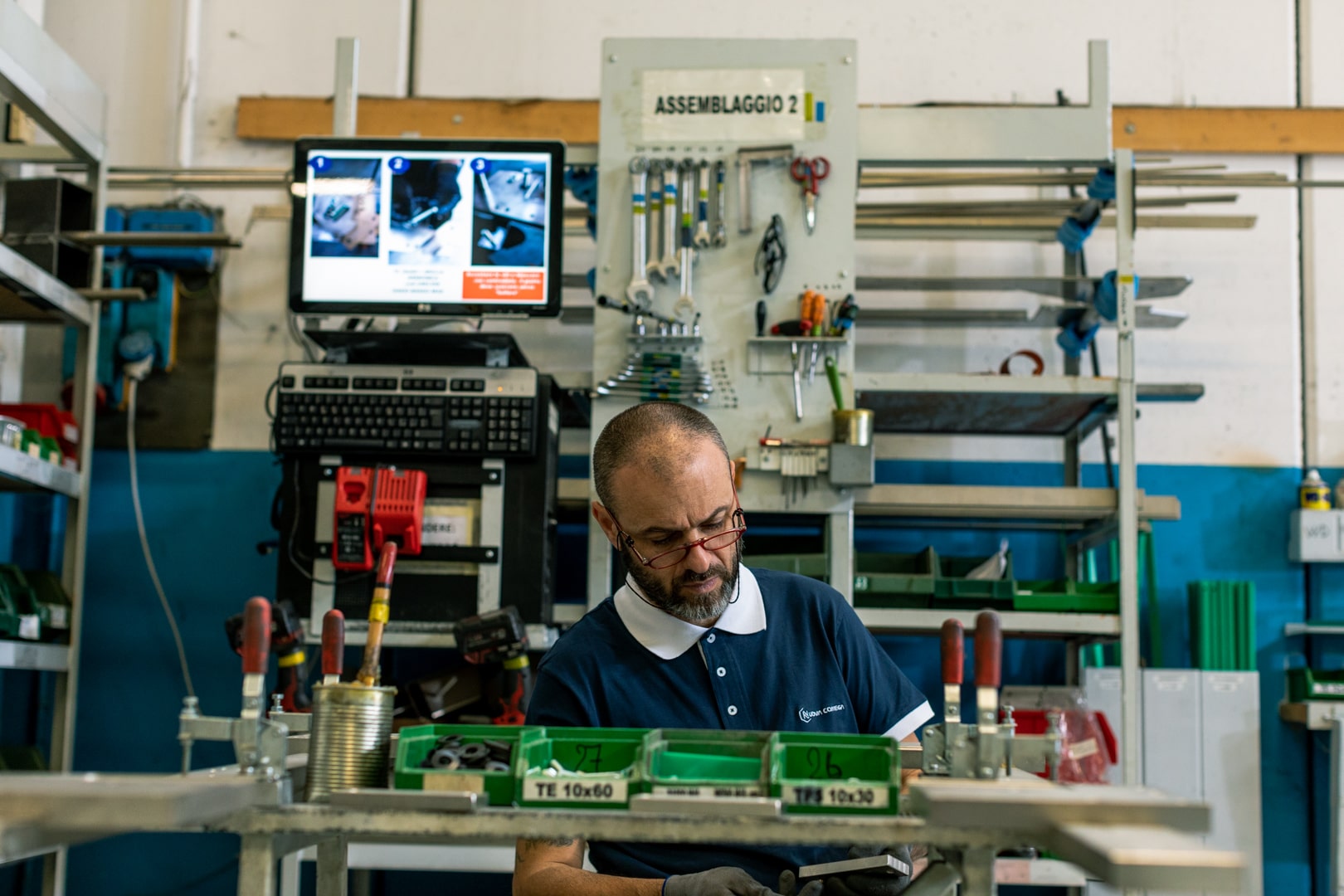 As soon as the first projects were ready, the necessary components were built and then they were assembled at the same time of the next. Thus, on the assembly line, we built 30 conveyor belts in just 15 days from the receipt of the executive project.
RESULTS:
1. Completion of the line in a very short time;
2. Correction of some problems detected in the early stages of assembly which were punctually recorded so as not to repeat the error;
3. Assembly of 30 conveyor belts in 15 days from receipt of the executive design.
Nuova Comega is the ideal partner for the construction of packaging machines. As contractors we have decided to invest in Lean production systems. The philosophy of Lean Production has made us a reference in industrial production.
Nuova Comega
builds packaging machines for third parties.
Via Ferruccio Parri, 954
47522
Cesena
FC
---
Navigation:
Macchine per il packaging » Just in Sequence approach – Aweta spa
---